University of Pretoria Welcomes New Vice Chancellor
First month of Professor Kupe as new Vice Chancellor of the University of Pretoria.
Professor Kupe starts operations as new Vice Chancellor of the University of Pretoria.
"I find people here to be very warm and welcoming. They are excited about the vision I am outlining. The vision is to ensure that UP is always focused as it has been in the last 111 years on excellence and change."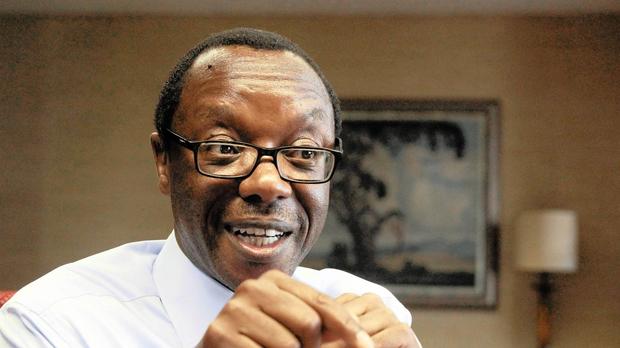 It is reported that on March 29th , they will be launching the Future African Institute, in a bid to address challenges facing Africa, this also serves as a way to network and learn about ways to raise money for research.
Professor Kupe expressed his excitement about his inauguration ceremony. He stated that this will provide him the opportunity to share with the public the knowledge that originated at UP, changes that people weren't aware of, as well as the vision of the future of the University.
Nelson Mandela Day: Uniting to make a difference
City Waldorf, other student accommodations, social work students from various institutions, and the community of Hillbrow visited the orphanage which houses displaced children affected and infected by HIV/AIDS, poverty, abandoned and neglected children in the South Africa.
Image: Ndumiso Ngwenya
The children were offered food, toys, basic necessities and their orphanage was painted, this was all done through the collaboration of student accommodations, University and high school students, the community including "Spurs" which donated food to the orphanage.
Image: City Waldorf together with students from various universities
Image: Ndumiso Ngwenya
Let us help make everyday a Nelson Mandela day by helping orphanages like "Malaika orphanage centre" to give children a better life, out of the streets, better shelters, help them to go to sleep with a full stomach and allow them have a childhood full of greater unforgettable memories.
Image: Ndumiso Ngwenya
Image: Ndumiso Ngwenya
Image: Ndumiso Ngwenya
ARVs to be made available for Wits, UJ and TUKS students
The Cape Peninsula University of Technology, first institution in south Africa to have Antiretrovirals (ARVs) available for students at their student health care facilities.
Other institution such as Wits, Tuks and the UJ are following in same steps, taking the same initiative to ensure that students have access to ARVs and the Pre-exposure prophylaxis (PrEP) pill. 
It was reported that these institutions are currently in talks with the Gauteng Department of Health, which has to evaluate the institutions' health care facilities as well as accredit them. Only after this process will these universities start rolling out the treatment to its students.
Gauteng Premier envisions a Gauteng where young people are digital savvy
The Gauteng premier, David Makhura delivered his State of the Province Address yesterday at the University of Johannesburg, SOWETO on Monday.
Taking that the youth unemployment rate was higher in the first quarter irrespective of the educational level, with a record of 52% of the youth aged between (15-24) unemployed, and among graduates in this age group, the unemployment rate is 31%.
During his speech, he took time to touch on the subject of Youth unemployment, promising the youth of Gauteng that 1 million young people will be equipped digital skills in a bid to make Gauteng the silicon valley of Africa.
He mentioned that this was to get South Africa's youth ready and equipped to be compatible with the fourth industrial revolution.
Another concern has been the number of people in South Africa living with HIV, with young women making up the largest percentage of people within the country living with HIV.
"Our HIV and Aids programme will target specifically young women because that's where increases on HIV infections are happening."
Makhura further stated that, the province will ensure that services including infrastructure and maintenance will be made accessible for the youth.