University of Pretoria Welcomes New Vice Chancellor
First month of Professor Kupe as new Vice Chancellor of the University of Pretoria.
Professor Kupe starts operations as new Vice Chancellor of the University of Pretoria.
"I find people here to be very warm and welcoming. They are excited about the vision I am outlining. The vision is to ensure that UP is always focused as it has been in the last 111 years on excellence and change."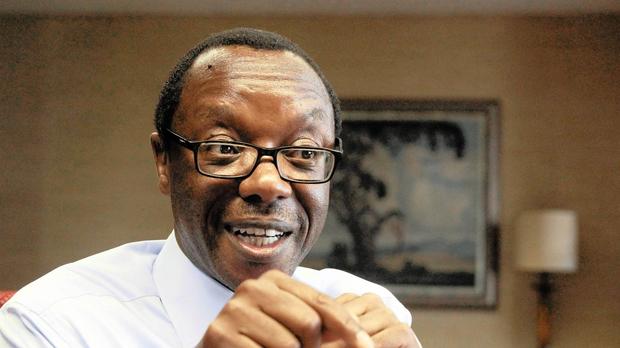 It is reported that on March 29th , they will be launching the Future African Institute, in a bid to address challenges facing Africa, this also serves as a way to network and learn about ways to raise money for research.
Professor Kupe expressed his excitement about his inauguration ceremony. He stated that this will provide him the opportunity to share with the public the knowledge that originated at UP, changes that people weren't aware of, as well as the vision of the future of the University.
The rising issue of safety on campuses
In the past weeks we have seen students and women all over South Africa protesting and marching in a bid to fight against Gender based violence and demands to declare state of emergency on gender based violence.
This has also given rise to the issue of safety within campuses. Students from institutions all around South Africa have engaged in protests, shutting down academic activities demanding that campuses be made more safer for students.
This issue has become more than just about security in terms of just having cameras around the facilities, security gates, metal detectors. Students need to made to feel safe inside as well outside the learning grounds.
Prevention, Strengthening the criminal justice system, Enhancing the legal and policy framework, ensuring adequate care, Support and healing for victims of violence and strengthening the economic power of women.
President Cyril Ramaphosa announced a five-point emergency plan on Wednesday, a plan put in place to tackle gender based violence. This is set to come into plan in a matter of days.
In this week's varsity RUNDOWN
26 Vice-chancellors to meet up with the Minister of Higher Education and Training Blade Nzimande to discuss plans on how deal with the crisis of Gender based violence.
Professor Ahmed Bawa, chief executive officer of Universities South Africa confirmed that a preparatorymeeting with Higher Education Minister Blade Nzimande will take place today.
UCT
The University of Cape Town has put in place a range of measures in the hopes of keeping staff and students safe. It introduced what is called, a special ad hoc tribunal to deal with cases of gender violence. The institution
also created an online reporting tool to ensure that the reporting of such incidents is easier.
Tourism Opportunities
The department of Tourism together with the Culture, Art, Tourism, Hospitality, and Sport Sector Education and Training Authority (CATHSSETA) and the North West Department of Economic Development, Environment, Conservation and Tourism launched the National Tourism Careers Expo 2019 in North West.

This year the NTCE 2019 will take on a three day expo starting on the 19-21 September at the ROYAL Marang Hotel, Those learners between Grade 9-12, FET college students, unemployed graduates and university
students are encouraged to partake in this programme.
In Varsity Sports

In men's Varsity football, the University of Western Cape sits top of log after 7 rounds of battling it out on the
field all the way to the semi-finals.
It all started with eight teams which fought for a chance to make it to the finals and now we gear up for semi-finals round 8 where the Tswane University of Technology football team will go head to head with University of Pretoria at the UWC Sports stadium later this afternoon at 4.

While on the other hand the Univerisity of Cape Town looks to claim the victory as it goes against North West University, in a bid to make the finals. Round 9 of the final match will take place on the 26th of September.
A cry of a NATION in CRISIS
Kidnappings, murder, looting, violence, hatred, division and ruthlessness. A nation in need or more than just redemption.
With trending hashtags
#AmINext
#Notallmen
#SAShutDown
What do we do, where do we seek shelter, who is really left to protect a nation in crisis, how do we mend and restore that trust lost even in places we meant to feel safe, when our justice system has also failed us, cry of a nation.
RIP Uyinene
Uyinene Mrwetyana photo: Facebook
Students and friends of the missing student have been using the #BringNeneHome and #BringNeneBack hashtags to raise awareness about the film and media student.
First year film and media studies student from the univeristy of Cape Town (UCT), was last seen on the 24th August and on Monday, outrage broke after learning that missing UCT student was raped and murdered at the Post Office in Claremont.
Students held a night Vigil at Stellenbosch University's Rooi Plein in memory of #UyineneMrwetyana.
I've already had 2 guys and a gun open my head, am I next? #RIPUyineneMrwetyana https://t.co/QHDNNUBKqu

— Courtnaé Moreki Paul (@Courtnae_Paul) September 3, 2019
Night Vigil at Stellenbosch University's Rooi Plein in memory of #UyineneMrwetyana. #RIPUyinene, we will continue fighting for the emancipation of women. pic.twitter.com/MphJPBhh6x

— Luke Waltham (@lukewaltham) September 2, 2019